"The Microbes and Social Equity Speaker Series"
Spring 2021; Feb 10 – Apr 28
Organizer: Dr. Suzanne Ishaq, Assistant Professor of Animal and Veterinary Sciences, Affiliate Faculty of University of Maine Medicine. sue.ishaq@maine.edu
Hosting Organization: University of Maine Institute of Medicine
Registration for individual talks available from here: https://umaine.edu/medicine/seminars-2/ .
Registration is required to get the Zoom link, but is free and open to the public. All seminars will be recorded and available online after the presentation date. Registration is being set up on a rolling basis, so you may need to check back later in the spring to register for seminars later in the series.
Summary:
Microorganisms are critical to many aspects of biological life, including human health. The human body is a veritable universe for microorganisms: some pass through but once, some are frequent tourists, and some spend their entire existence in the confines of our body tissues. The collective microbial community, our microbiome, can be impacted by the details of our lifestyle, including diet, hygiene, health status, and more, but many are driven by social, economic, medical, or political constraints that restrict available choices that may impact our health.
Access to resources is the basis for creating and resolving social equity—access to healthcare, healthy foods, a suitable living environment, and to beneficial microorganisms, but also access to personal and occupational protection to avoid exposure to infectious disease. This speaker series explores the way that microbes connect public policy, social disparities, and human health, as well as the ongoing research, education, policy, and innovation in this field. The spring speaker series will pave the way for a symposium on "Microbes, Social Equity, and Rural Health" in summer 2021.
---
An Indigenous Micro- to Meta-Narrative: Microbes and Social Equity
Dr. Nicole Redvers, ND, MPH
February 10, 2021, 12:00 – 13:00 EST. Watch the recorded talk here.
About the speaker: Dr. Nicole Redvers, ND, MPH, is a member of the Deninu K'ue (pronounced "Deneh-noo-kweh") First Nation tribe from northern Canada and is currently an assistant professor in the department of family & community medicine at the University of North Dakota's School of Medicine & Health Sciences. She is co-founder and chair of the Arctic Indigenous Wellness Foundation based in the Canadian North which was awarded the $1 million-dollar 2017 Arctic Inspiration Prize for their work with the homeless and those most vulnerable. Dr. Redvers has been actively involved at the international level promoting the inclusion of Indigenous perspectives in planetary health, and has numerous publications including the trade paperback book titled, 'The Science of the Sacred: Bridging Global Indigenous Medicine Systems and Modern Scientific Principles'.
https://und.edu/directory/nicole.redvers
Twitter: @DrNicoleRedvers
About the seminar: Indigenous Peoples have scientific narratives and traditions that span thousands of years rooted within concepts of relationship. The microbial microcosm itself is a lens of relationship that situates us as humans within our own communities and in the biome of the planet. How these relationships intersect and how we view them as an evolution of knowledge in theory and practice impacts how we view equity and its applications in the scientific process. This seminar will seek to bridge Indigenous knowledge traditions and scientific discourse with the intent of situating microbes and social equity within a larger relationship within research and practice.
---
Extended Health
Dr. Joshua August (Gus) Skorburg, PhD
February 17, 2021, 12:00 – 13:00 EST. Watch the recorded talk here.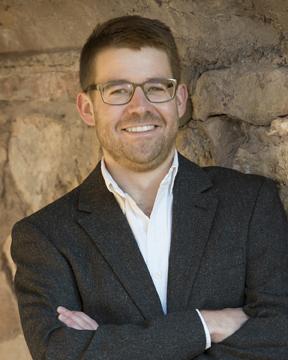 About the speaker: Dr. Joshua August (Gus) Skorburg is Assistant Professor of Philosophy, Academic Co-Director of the Centre for Advancing Responsible and Ethical Artificial Intelligence (CARE-AI), and Faculty Affiliate at the One Health Institute at the University of Guelph in Ontario, Canada. He is also Adjunct Professor in the Fuqua School of Business at Duke University. He received his PhD in Philosophy in 2017 from the University of Oregon. His research spans topics in applied ethics and moral psychology.
https://www.uoguelph.ca/arts/people/joshua-august-gus-skorburg
About the seminar: Dominant views about the nature of health and disease tend to assume the existence of a fixed, stable, individual organism as the bearer of health and disease states, and as such, the appropriate target of medical therapy and ethical concern. However, recent developments in microbial biology, neuroscience, and social and personality psychology have produced a novel understanding of the individual and its fluid boundaries. Drawing on converging evidence from these disciplines, I will argue that certain features of our biological and social environment can be so tightly integrated as to constitute a unit of care extending beyond the intuitive boundaries of skin and skull. Call this the Hypothesis of Extended Health (HEH). Using the example of obesity as a case study, I show how HEH is well positioned to accommodate recent research on both the human microbiome and relationship partners. I conclude by suggesting that HEH helps us to break free from unhelpful dichotomous thinking about obesity – between individual behaviours (e.g., restraint, diet, exercise) or constraining socio-economic structures (e.g., food deserts, advertising).
---
The human microbiome and cancer risk: setting the stage for innovative studies to address cancer disparities
Dr. D. Armen Byrd, MPH, PhD
February 24, 2021, 12:00 – 13:00 EST. Watch the recorded talk here.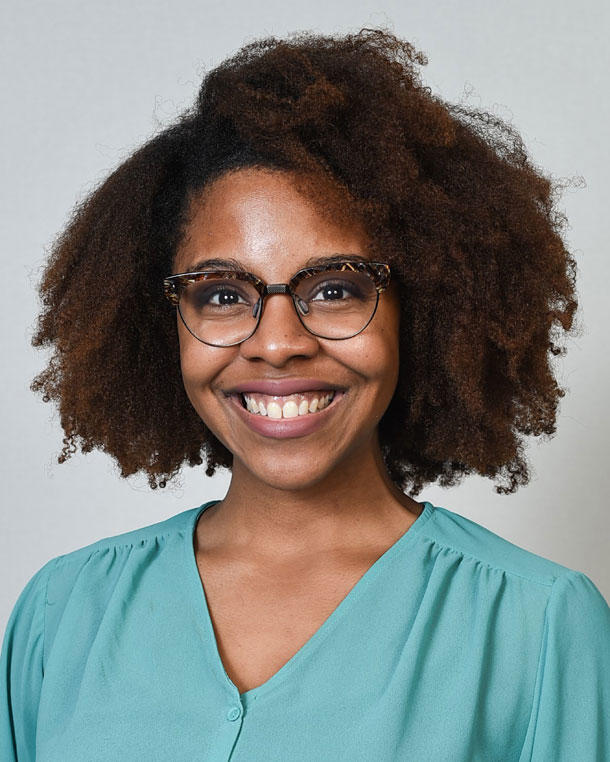 About the speaker: Dr. Byrd received a B.S. in biology and an M.P.H. in epidemiology from the University of Florida. She completed her Ph.D. in epidemiology at Emory University, where her dissertation research focused on the development and validation of novel, inflammation biomarker panel-weighted dietary and lifestyle inflammation scores, and their associations with colorectal neoplasms. In January 2019, she joined the National Cancer Institute Division of Cancer Epidemiology and Genetics as a postdoctoral fellow. During her time there, she conducted methodologic microbiota studies and investigated associations of the microbiota with cancer risk and of diet with the gut metabolome. In January 2021, she joined Moffitt Cancer Center as an Assistant Member in the Department of Cancer Epidemiology, where she will continue to contribute to the reduction of cancer disparities using an integrative, interdisciplinary approach to study microbiota-mediated mechanisms for cancer risk among diverse populations.
Twitter: @d_armen_byrd
About the seminar: This seminar will focus on current understanding and future directions for targeting health disparities with gastrointestinal microbiota research using a multidimensional framework. Examples will be provided from the colorectal and breast cancer literature.
---
Connecting environmental microbiomes to social (in)equity across temporal and ecological scales
Dr. Erin Eggleston and Dr. Mallory Choudoir
March 3, 2021, 12:00 – 13:00 EST. Watch the recorded talk here.
About the speakers: Dr. Erin Eggleston, PhD, is an assistant professor of biology at Middlebury College. Her research focuses on molecular microbial ecology. Recent projects include mercury-cycling microbes in the soils of the St. Lawrence River, coral microbiome and reef resilience, and community dynamics of harmful cyanobacterial blooms. For more information check out her lab website (https://sites.middlebury.edu/eggleston/) or follow on Twitter @EggErin.
Dr. Mallory Choudoir, PhD, is a microbial ecologist interested in the evolutionary processes that determine patterns of microbial diversity across space and time. She is currently a postdoc at the University of Massachusetts Amherst researching microbial adaptation to long-term soil warming. Find her on twitter @malladpated or https://www.malloryjchoudoir.com/
About the seminar: Issues of social equity when it comes to environmental microbiomes and ecosystem ecology are tied with anthropogenic land use change. These land use changes occur across chronic and acute time scales, and ecological outcomes are both direct and indirect. This seminar will frame the interaction of microbiome research within the context of issues of environmental and social (in)justice pertaining to anthropogenic land use change. We will highlight current research and invite discussion on perspective research.
---
The Global Microbiome: microbes and public health beyond biology
Dr. Amber Benezra, PhD
March 10, 2021, 12:00 – 13:00 EST. Register here.
About the speaker: Dr. Amber Benezra is an Assistant Professor of Science and Technology Studies at Stevens Institute of Technology. She is a sociocultural anthropologist researching how studies of the human microbiome intersect with biomedical ethics, public health/technological infrastructures, and care. In partnership with human microbial ecologists, she is developing an "anthropology of microbes" to address global health problems across disciplines.
About the seminar: Many human microbiome studies actively seek solutions for global public health crises like malnutrition, yet microbiome science fails to account for the sociomaterial, political, and economic conditions of life that affect microbial populations. This talk will discuss cross-disciplinary collaborations between anthropology and human microbial ecology. Social science interventions are necessary to foreground how issues like race, gender, poverty, and infrastructure impact human microbiomes.
---
Teaching with microbes: Biopolitical lessons from fermentation.
Dr. Megan Carney, PhD
March 17, 2021, 12:00 – 13:00 EST. Register here.
About the speaker: Megan A. Carney is a sociocultural and medical anthropologist with specializations in migration and health, food insecurity, and the politics of care. She is Assistant Professor of Anthropology and Director of the Center for Regional Food Studies at the University of Arizona. She is the author of two books, the award-winning "The Unending Hunger: Tracing Women and Food Insecurity Across Borders" (2015, University of California Press) and "Island of Hope: Migration and Solidarity in the Mediterranean" (forthcoming, University of California Press). She is the recent recipient of a Fulbright Schuman Faculty Award and was previously a Public Voices Fellow with The OpEd Project. Some of her public writing has appeared in Civil Eats, Scientific American, The Hill, Sapiens, and The Conversation.
Twitter: @megan_a_carney
About the seminar: For the past several years and with emerging research on microbiomes, social scientists and humanities scholars have increasingly turned to microbes as "good to think with" in examining the intersections between human health and the environment. The Covid-19 pandemic has both amplified much of this transdisciplinary interest in microbial life and human microbiomes, and sparked new questions about the (micro)biopolitics shaping uneven health outcomes across the human life course. This talk reflects on using fermentation as a pedagogical tool for understanding the historical conditions and contemporary social and institutional arrangements that affect microbial distribution and exposure.
---
Embodied microbiomes: a 4E-cognition perspective on microbial life and social equity
Dr. Francisco Parada Flores, PhD
March 24, 2021, 12:00 – 13:00 EST. Register here.
About the speaker: After studying Psychology and Neuroscience in Chile, I moved to the USA to pursue my Ph.D. in Cognitive Psychology and Neural Sciences at the Department of Psychological & Brain Sciences, Indiana University-Bloomington. During this period I was able to work on neural signal processing, brain networks, and embodiment within the context of social cognition. After continuing my development through postdoctoral work at the Department of Psychiatry at Harvard Medical School I came back to Chile as a tenured professor of Psychology at Universidad Diego Portales (UDP). At UDP I funded the Center for Human Neuroscience & Neuropsychology (CEHNN), a multi-PI research center and day clinic for brain lesion survivors dedicated to the development of the transdisciplinary 4E cognition research program.
Twitter: @fj_parada
About the seminar: TBD
---
Title: TBD
Dr. Kishana Taylor, MS, PhD
March 31, 2021, 12:00 – 13:00 EST.
About the speaker: TBD
Twitter: @KYT_ThatsME
About the seminar: TBD
---
Social and ethical implications of human microbiome research.
Dr. Kieran O'Doherty, PhD
April 7, 2021, 12:00 – 13:00 EST.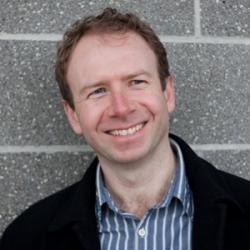 About the speaker: Dr. Kieran C. O'Doherty is professor in the department of psychology at the University of Guelph, where he directs the Discourse, Science, Publics research Group. His research focuses on the social and ethical implications of science and technology. In this context, he has published on such topics as data governance, vaccines, human tissue biobanks, salmon genomics, and genetic testing. A particular emphasis of his research has been on the social and ethical aspects of human microbiome research. Kieran's research also emphasizes public deliberation on science and technology. In this regard, he has designed and implemented deliberative forums in which members of the public engage in in-depth discussion about ethical aspects of science and technology and collectively develop recommendations for policy. Recent edited volumes include Psychological Studies of Science and Technology (2019) and The Sage Handbook of Applied Social Psychology (2019). Kieran's research has been funded by the Canadian Institutes of Health Research, The Office of the Privacy Commissioner of Canada, the Ontario Ministry of Research & Innovation, Genome Canada and Genome British Columbia. He is editor of Theory & Psychology.
Lab website: https://dsp.uoguelph.ca
Twitter: Personal, @KieranODoherty; Lab, @dsp_lab
About the seminar: There are many social and ethical implications of human microbiome research. In this presentation, I will focus on 3 types of ethical implications. The first type are ethical considerations that should be taken into account when conducting research on the human microbiome. Key points here include issues relating to information privacy, ownership of samples and data, and the rights of Indigenous and other identifiable communities from whom microbiome samples might be obtained. The second type of ethical implications relates to the consequences of specific technologies and applications developed using microbiome science. Examples here include the consequences of strategic engineering of microbes and their use in human and animal populations. The third kind of ethical implications I will discuss relates to problems that are already present, but have only become visible, or perhaps just more obvious, as a result of knowledge generated by human microbiome research. An example here is damage to vaginal microbiomes that is caused by vaginal cleansing products promoted to women to feel "Clean & Fresh." In this context, I argue that clinical applications of human microbiome science, while valuable, are too narrow when considering the damage that is being done our collective microbiomes as a society and a species. I conclude by reiterating calls for recognition of the microbiome as a common good and the need for stewardship of microbiomes.
---
Investigating social determinates of health and social equity among a homeless population; a United States-Veteran Microbiome Project
LTC. Andrew J. Hoisington, Ph.D.
April 14, 2021, 12:00 – 13:00 EST. Register here.
About the speaker: Lieutenant Colonel Andrew Hoisington is currently an adjunct Associate Professor at the Air Force Institute of Technology as he serves on active duty Air Force rebuilding Tyndall AFB after hurricane Michael. Lt Col Hoisington received his PhD in 2013 from the University of Texas, studying the indoor microbiome. In 2015 he was one of four founding members of the Military and Veterans Microbiome Consortium for Research and Education, an organization to advance microbiome science and education to benefit military personnel, Veterans, and their families.
Twitter: @MVM_CoRE Website: https://www.mirecc.va.gov/visn19/mvm/
About the seminar: In 2019, over half a million people in the United States did not have a place to call home. Research suggests that homeless individuals have higher rates of diet deficiencies, physical and mental health disorders (e.g., infectious diseases, depression), and inadequate health care when compared to those who are stably housed. From a social equity perspective, risk for homelessness is impacted by a range of social determinants including socioeconomic status and race/ethnicity. Here we present the results 16S rRNA and metagenomics analysis from a US Military Veterans who are currently or were previously homeless. To the best of our knowledge, these preliminary results are the first known study of the microbiome among those with a history of homelessness and will likely contribute to a better understanding of interactions among social determinates of health, social equity, the human microbiome, and human health.
---
Physiological Implications of Pre-Existing Inflammatory Co-Morbidities when the Body is Introduced to Novel Infectious Processes
Dr. Deborah Saber, PhD, RN, CCRN-K
April 21, 2021, 12:00 – 13:00 EST.
About the speaker: TBD
umaine.edu/nursing/people/deborah-saber-ph-d-rn-ccrn-k/
About the seminar: TBD
---
Missing Microbes and Missing Out: microbes and social equity in the context of youth in detention.
Dr. Ally Hunter, PhD. and Christina Bosch, M.A., M.Ed.
April 28, 2021, 12:00 – 13:00 EST
Ally Hunter, PhD Science Education, MS Biology (Micro & Molecular)
Postdoctoral Fellow
Center for Youth Engagement
NSF Project RAISE (Reclaiming Access to Inquiry Science Education for Incarcerated Learners)
NSF Project INSITE (INtegrating STEM Into Transition Education for Incarcerated Youth)
University of Massachusetts, Amherst
https://www.umass.edu/education/people/ally-hunter
Christina Anderson Bosch
Doctoral Candidate at University of Massachusetts, Amherst
M.A., Special Education: Learning Disabilities
M. Ed., Mind, Brain and Education
NSF Project RAISE (Reclaiming Access to Inquiry Science Education for Incarcerated Learners)
About the seminar: In the US, incarcerated youth are a population that are vulnerable to a variety of poor outcomes that include disrupted or incomplete education, unemployment, homelessness, health disparities, and incarceration as adults. Through the lens of microbiome health we can envision additional poor outcomes for incarcerated youth: loss of access to nutrition and diet education, loss of access to diets that support microbiome health, loss of access to beneficial microbes, and over-exposure to harmful microbes.
This presentation will discuss the potential for microbial inequity for incarcerate youth and highlight current educational responses that could serve to mitigate some of these disparities.
Using our experiences as educational researchers and curriculum developers on STEM education initiatives for incarcerated youth, we will present background information on this particularly vulnerable population. We will discuss our work on developing biology curriculum for juvenile justice settings and where we see a need for further development of microbiology, nutrition and basic health curriculum. Then, we will facilitate a group discussion to engage the scientific community with this understudied and underserved population in the context of microbial inequity.
---